Jackson County Lawn Services
Aaron's Lawn & Landscaping, LLC is one of the top landscaping companies in Jackson County, Missouri (Blue Springs, Independence, Lee's Summit and Liberty). We provide residential and commercial landscaping and lawn care services year-round to make your life easier, from mowing and plowing to leaf removal and ice salting. Please see our services listed alphabetically below, which include detailed overviews of each service.
A few of the services we provide include lawn mowing, snow removal, ice removal, grass cutting, landscape design, leaf removal, lawn maintenance, and landscaping services.
If you don't see what you are needing done, contact us to recieve a custom quote that fits your needs. Use the form on our contact us page, or call us at (816) 598-2785, to provide us with details.
*We are an insured company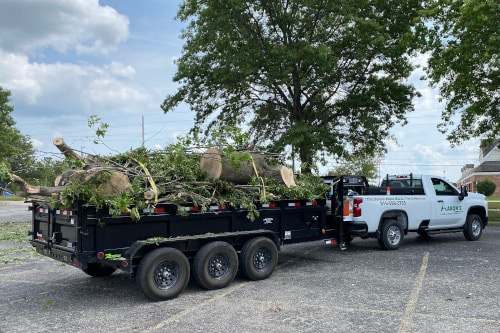 Cleanup & Brush Removal
Kansas City's severe spring and summer thunderstorms can cause fallen limbs and debris to scatter throughout your yard. Aaron's Lawn & Landscaping offers property cleanup after severe storms, ensuring the safe disposal of debris and restoration of your lawn.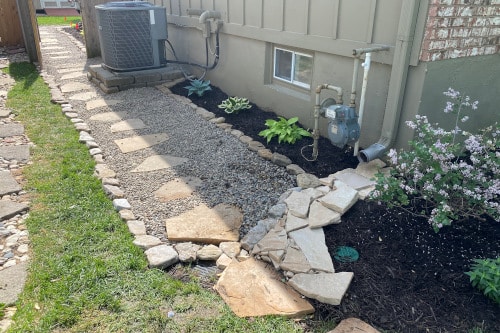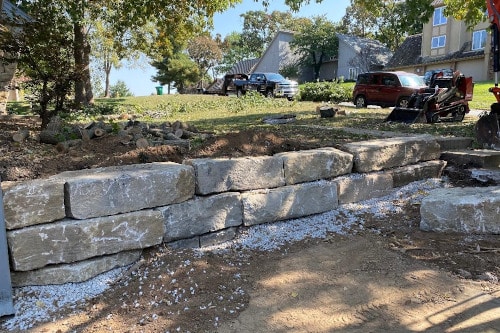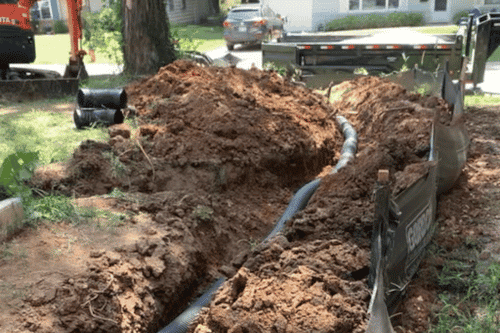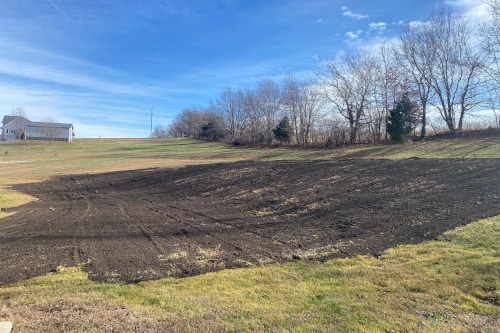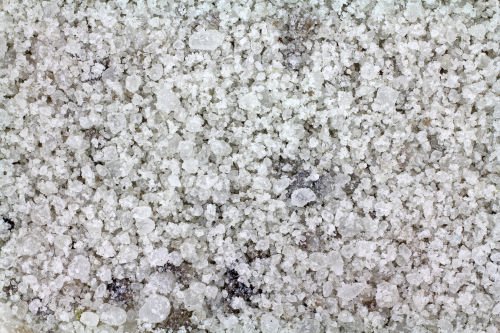 Ice Melting
Although an overnight snow storm can make a winter wonderland out of our city, the ice it leaves behind can cause headaches for homeowners. Save the ice-skating for Crown Center this season with proactive ice melting services from Aaron's Lawn & Landscape. Our ice melting services quickly melt ice and prevent it from refreezing, ensuring your concrete paths are safe after winter storms.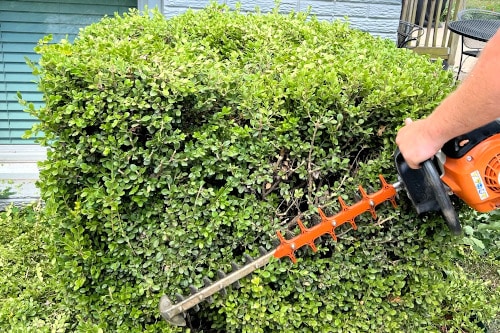 Landscaping
Whether you're wanting to add value to your home for resale, compete in the neighborhood yard contest, or simply create a more aesthetic outdoor environment, we provide summer landscaping services to take your lawn to the next level.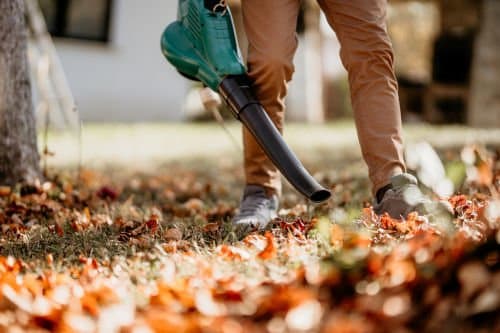 Leaf Removal
Much like snow and ice removal, leaf removal can be a pain for homeowners. Take the hours you would spend raking and leaf-blowing back—we'll take it from here. Aaron's Lawn & Landscaping offers leaf removal services in the fall and spring!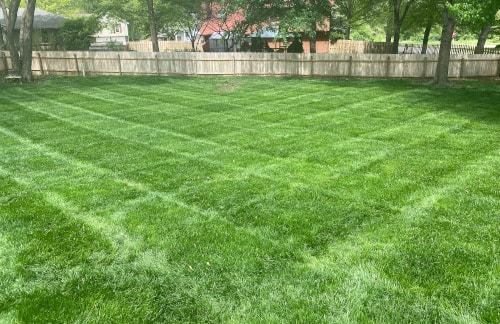 Mowing
You might be surprised the difference a well-manicured lawn makes on your home's curb appeal. With Aaron's Lawn & Landscaping, we've mastered the art of striping to give your lawn an aesthetic that will leave your neighbors green with envy.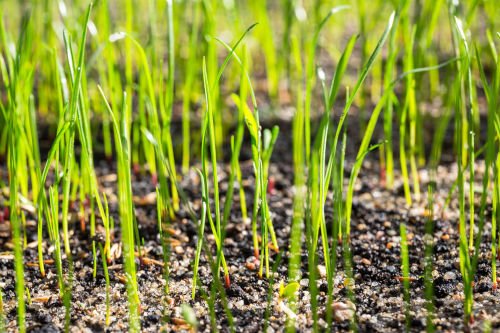 Overseeding
Nothing is more satisfying than having a lawn that's free of voids and brown spots. Overseeding can help fill in the gaps, improve density, and enhance the green of your lawn. We offer overseeding services in the fall to ensure your yard is lush come spring.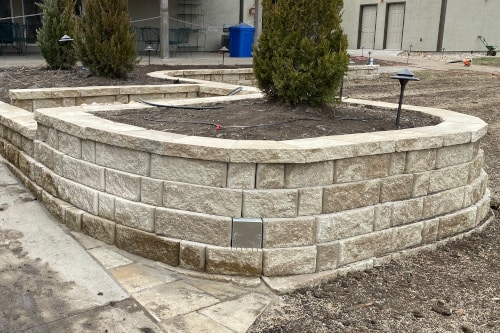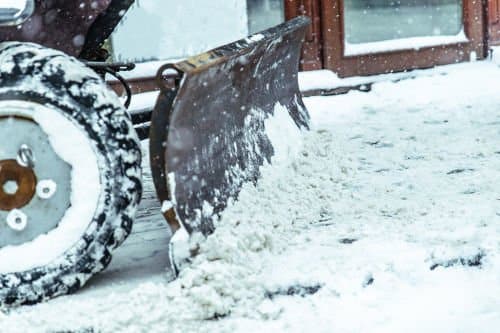 Snow Removal
In the winter, snow is a welcome sight around Kansas City—except when it comes to our streets and our driveways. Wet, heavy snow can be exhausting and even dangerous to remove. At Aaron's Lawn & Landscaping, we offer snow removal services that ensure your home's driveways and walkways are cleared out quickly.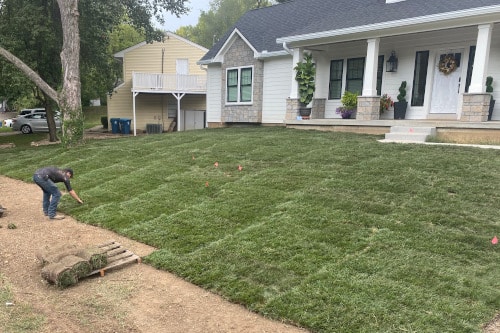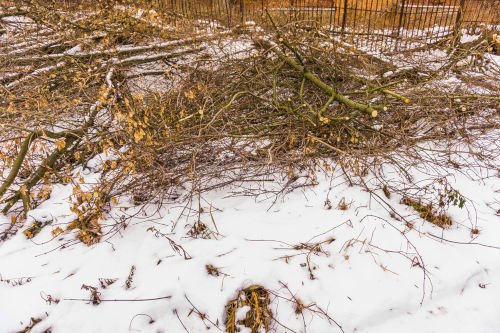 Storm Cleanup
Just like spring and summer thunderstorms can lead to fallen limbs and debris, so can Kansas City's intense winter storms. Heavy snow and ice can cause significant damage to your property's trees, shrubs, and other landscaping features. We provide storm cleanup to help you restore your property after winter storm damage.